As parents, it's our job to support our children. But how do we strike that balance between being supportive and being overbearing?  I'm not an expert, and I struggle with it everyday.  Here are four things I keep in mind when the urge to smother strikes.
G's Sensory Processing Disorder surfaced around two and a half, about the same time as her artistic skills.  Since then, she has amassed quite the portfolio of stunning artwork, all while enduring the growing pains that come with being an asynchronous child.  
One of the difficulties in mothering a twice exceptional child is at this intersection of challenge and ability. Despite the fact that she is highly gifted in both academics and the arts, we don't get glowing reports of her behavior in classroom settings because of her sensory issues.  It's an internal struggle for both my husband and me: our professional experiences in education battle the bear-like tendency to protect our cub.
Fortunately, homeschooling has provided us with an opportunity to pick and choose the courses she takes and the instructors with whom she interacts.  We were pleased to find an art camp for her last summer, one that saw her bringing home something beautiful every day. The instructor encouraged G in the classroom and reassured us of G's artistic talent.
But despite choosing the same program for art camp this summer, she ended up with a different instructor. Not a single piece of artwork came home during the week, and not once did I see the instructor during drop off or pick up.
I had a mission, then, when I arrived for the end of camp art show.
I would introduce myself to G's instructor, thank her for her expertise, and subtly inquire as to G's artistic talent.
Me: Hi, I'm G's mom. Thank you so much for working with her this week.
Instructor: You're welcome.  (blank stare)
(awkward silence)
Me (nervous half laugh): G really enjoys art….
Instructor: (continued blank stare)
(more awkward silence)
Me: So, uh –
I: She's very focused  But you would know that, being her mother and all.
Me: ?
I: And she really likes wolves.
Me:  Uh, yes.  Yes she does.
I: (blank stare)
Me: So, um, her teacher last year felt she had a lot of raw talent….
I: She has a lot of focus
Me: You mentioned that.  Um….do, uh, do you have any recommendations for art programs or classes that she could take in the fall?
I: No.  Not off the top of my head.
I'm feeling super awkward at this point.  Is she just not much of a conversationalist?  Or is she trying to tell me that G isn't all that talented?
I look around at the other work on display. It's all beautiful, and G's pieces seem up to her usual standard. Baffled at the instructor's reaction, I start packing up G's work.
That's when another family walks up behind me. The instructor turns and beams at them, like someone had just pressed her power button.
"Your daughter is so talented!  She was such a joy to work with….."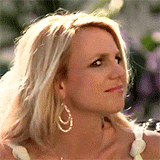 Get to the car, Ginny. Get to the car and breathe.
I grilled G all the way there:  Did you like the instructor?  Was last year better?  Did you work with anyone else?  Did anyone say anything about your art?
"Mom, why are asking all these questions?  Can we just go home now?"
I backed out of my parking space, already forming the scathing email I would send to the director.  I would tell him that the camp was substandard.  That there was no clear schedule.  That the teacher was incompetent.  That the experience was not worth what I paid.
Thump thump thump thump thump thump
This was a pivotal moment. Would I pull a Schwarzenegger, spurring myself toward the waiting helicopter with an emphatic "Get to the choppa!!!!"?  
I sat at the stop sign, remembering.  I remembered the neighborhood mother whose daughter didn't win the Halloween costume contest, insulting the judges and demanding a recount. I remembered the father whose son had failed my class, verbally attacking me and insisting I accept a year's worth of late work.  I remembered the frantic mother of a first year college student, harassing my graduate adviser over her student's plagiarized paper. 
I cringed.  Could I really do that?  Should I really do that?  
I let the helicopter go.  How?  
I focused on the big picture.  
One camp.  One instructor.  One week out of my daughter's life.  There would be other opportunities to shine, other classes to take and camps to attend.  The outcome of this moment had no bearing on her talent or continued growth as a person or an artist.  It led only to my second thought, which was this:
I have to give her opportunities to fail.  
Granted – she did beautifully and stayed true to herself and her interests.  But she will not always be the best or the most talented.  She will not always be in first place. My job as her mother is to help her believe in herself and her abilities, help her find motivation to improve her skills, and teach her to accept defeat gracefully when it comes, viewing it not as the end but as an opportunity to grow.
Because I am not my daughter.  
She is perfectly happy and proud of the work she's done, regardless of the instructor's reactions (or lack thereof).  I let my own insecurities get the best of me.  
And we are not entitled to anything.  
It is my responsibility to set an example of humility.  I have to model ownership of my strengths and weaknesses as well as the consequences of the choices I make.  Flying off at the handle at perceived injustices isn't going to accomplish this.  It will only serve to encourage a perception of entitlement.
I think being a helicopter parent is a knee jerk reaction.  We want our kids to succeed.  We want other people to recognize that our kids are special.  But it has to be by our children's own merit.  We can't orchestrate the world's reaction to their behaviors and accomplishments, no matter how deeply we long for it.
So I followed G's lead.  We came home and spread her artwork on the table, ooh-ing and aah-ing over its beauty.  We listened to her talk about how she made it, why she used certain techniques, and what she wanted to differently next time.  We told her we were proud of her, and we let her know that we love her.  
She was beaming.  And that's all the reassurance I need.